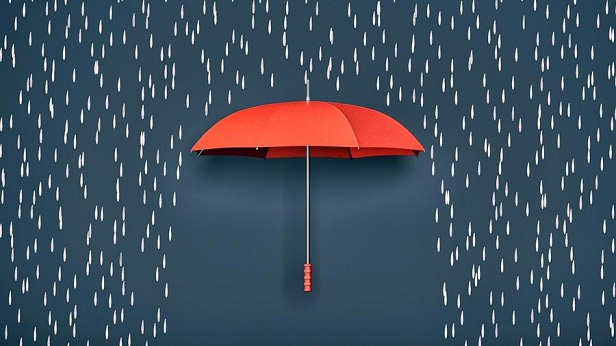 Having too much liability insurance is better than having too little. Use our calculator to determine how much umbrella coverage is right for you.
An umbrella insurance policy typically covers the same things as your home and auto policies, plus a few more, including lawsuits that arise when you're driving abroad or operating rented watercraft, or from alleged libel, slander or defamation of character.
Umbrella coverage picks up where the liability limits of your homeowners and auto policies leave off. It's usually sold in increments of $1 million. A policy typically costs about $150 a year for each $1 million of coverage up to $5 million, according to the Insurance Information Institute (III). Use this calculator to assess how much umbrella insurance coverage you need.
Umbrella Insurance Calculator
Buying an Umbrella Insurance Policy
Before most insurers will sell you an umbrella insurance policy, you must buy your homeowners or auto policy from them and carry a minimum amount of liability coverage—typically $300,000 on your homeowners policy and, on your auto insurance, $250,000 for bodily injury to one person and $500,000 per accident, says the III. Most insurers cap the home and auto liability coverage they will sell you at $500,000 or $1 million. It's usually more cost-effective to buy an umbrella policy than to increase your liability coverage beyond the minimum required by your insurer.
If you buy your home and auto insurance from the same insurer, you'll typically get a discount of 10% to 15% on your annual premiums, and you may get an additional discount on the umbrella policy. You can offset at least some of the umbrella premium by taking larger deductibles on your auto and home insurance policies.
With a single insurer, your coverage is less likely to fall through the cracks if the requirements for the umbrella policy change. And if you're sued, you'll have one set of defense lawyers for the entire case. Otherwise, agents advise you to buy the umbrella policy from your auto insurer because most large lawsuits involve auto accidents.
If your current home or auto insurer won't sell you an umbrella policy—because your dog's breed is reputed to have a bad claims history, for example, or your family has had too many fender benders—ask an independent agent who represents multiple insurers to help you find a "stand-alone" umbrella policy.
Consider adding an endorsement to an umbrella policy for excess uninsured/underinsured motorist coverage, which covers you not only as a driver but as a passenger, bicyclist or pedestrian if you're hit and the at-fault driver doesn't carry enough insurance. It costs $100 to $200 per policy.
If you serve as a volunteer on a nonprofit board, your homeowners and umbrella policies typically cover you for bodily injury and property damage—but probably not for all potential lawsuits. An endorsement for your umbrella policy for directors and officers coverage typically costs less than $1,000 a year for $1 million to $2 million of coverage.