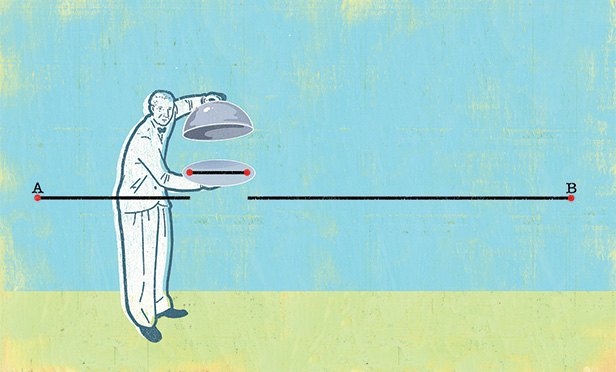 The shift in advisor business models toward those that have a larger fee-based component has had many effects.
One of the biggest changes is that clients have come to expect that their advisor will provide a wider array of financial planning and wealth management services than they have in the past. At the same time, advisors find themselves facing greater competitive and pricing pressure, not only from traditional competitors but also from digital platforms and large mutual fund complexes.
As a result of these disruptions, many financial advisors are feeling that they need to provide additional value to their clients.
A recent study conducted by Oliver Wyman for Chubb corroborated this trend and found one area where client perception of value is high and where the cost or difficulty of adding the highly valued service is relatively low. This area is advice about property and casualty insurance. Among successful clients of advisory firms, the desire for advice about P&C insurance is significant. The Oliver Wyman study found that 59% of successful advisory clients considered the ability of their advisor to be aware of their entire financial picture "critically important," with 77% of those respondents saying they would appreciate advisor guidance about P&C insurance and the appropriateness of their coverage.
These clients admit that they don't have the time or knowledge to do the necessary homework about their P&C coverage themselves, but consider the area important enough that 37% said they would consider switching advisors if they found one who provided P&C insurance advice. Despite the apparent demand, advisors do not seem to be heeding the call. Only 28% of advisors currently provide P&C insurance advice. Even among the 40% of advisors who say they have a good or strong understanding of the area, fewer than two-thirds provide guidance to their clients.
Why not? Overall, the study found that 41% of advisors believed it wasn't their job to provide such advice. Another 28% said they knew a little about P&C insurance but didn't feel competent to provide the advice themselves and didn't have the right relationships with knowledgeable insurance agents or brokers to whom they could refer business. And 15% said they just didn't have enough knowledge.
Of course, many firms employing financial advisors and those firms with which advisors are affiliated do not permit financial advisors to provide P&C advice. Yet advisors don't need a P&C license, nor even to provide the advice themselves to gain the benefit of being able to help clients and offer more comprehensive services. Instead, developing ties to insurance agent and broker partners who specialize in P&C insurance and who can help successful clients maximize their protection can equally contribute to an advisor's benefit.
Insurance experts can arrange for a professional assessment of your clients' assets — which half of survey respondents said they've never had, according to the Oliver Wyman data. Financial advisors providing P&C advice, whether themselves or through agents they recommend, find this effort pays off. More than a third — 35% — see stronger returns; 51% say their clients seem more satisfied; 31% say those clients keep their investments with the advisor longer; and 27% say the clients make referrals on the advisor's behalf.
For advisors wishing to add value and cement ties to successful clients, whether through their own efforts or those of trusted outside experts, a holistic approach that includes wealth protection guidance (P&C advice) as part of wealth management can pay handsome rewards. If you have any questions about this topic, please email me at [email protected].
Fran O'Brien is Division President, North America Personal Risk Services, Chubb.
What Is Loss of Use?
Loss of Use is a key provision in a homeowner's policy that provides living expenses to the insured if their home is deemed uninhabitable as the result of a covered peril such as fire or water. It is sometimes called Coverage D and covers expenses including temporary residence, moving costs and transportation among others.  In most policies, loss of use is in two parts – additional living expenses and fair rental value – and is limited to a specific time period.
But not all policies are created equal and most homeowners purchase their coverage based on cost, not coverage. So when a fire causes total destruction, the insured might be surprised that temporary living costs are only partially covered.  This limitation can create hardships as people try to rebuild and cover those temporary living costs.
Jay Feinman, a professor at Rutgers Law School and Co-Director of the Rutgers Center for Risk and Responsibility, says, "One thing people often misunderstand, and insurers don't clear up, is how much a policyholder is entitled to." He notes that "the insured is entitled to 'maintain their normal standard of living'. That means a three-bedroom house, room for the dog, and other amenities—equivalent to what they had before."
From a practical standpoint, this means those affected by the fires need to track their receipts and submit them to their insurance company after the expenses are incurred. Most insurance companies provide budget worksheets.  Further, part of loss of use is to compensate for additional costs that would not have been incurred but for the loss occurring.  For instance, expenses can be submitted for additional commuting expenses or food expenses brought on by the displacement.
Time Is Against Displaced Homeowners
Having a Loss of Use provision isn't enough. An additional challenge that displaced homeowners face is the time it takes to rebuild.  In California, legislators have tried to be proactive on this issue.  The current law allows for 24 months of loss of use and starting January 1, 2019, this will increase to 36 months.  In comparison, many other states limit loss of use to just 12 months.
While 24 months of coverage seems like a sufficient amount of time, for many it won't be enough to cover the actual time it takes to rebuild. Most insurance policies do not consider outside influences that can make it hard for displaced homeowners to be efficient with rebuilding.  For instance, the rebuilding efforts after the 2017 Napa fires have consistently been challenged by a variety of issues including insurers who are overwhelmed by demand and contractors who are overworked and overbooked.
Further, California has one of the most expensive housing markets in the country. With a steady stream of disasters that has befallen the state, housing in general is at a premium.
"People have the idea that the insurance company is going to come and make it all okay again," says Amy Bach, Executive Director of United Policyholders, a 501(c)3 that advocates for insureds. "First thing you do is to understand what you are entitled to and your rights.  Get your policy and figure out how much your policy entitles you to."
Bach advocates that displaced homeowners need to budget their loss of use fund appropriately, especially since, as she notes, "it's hard to build a home in a year."
How to Protect Against Being Underinsured
There are millions of homeowners in California and across the United States who need to take the right steps to protect themselves in the event of a similar tragedy.
"Unfortunately, this seems to be the new normal in California for really 12 months a year," notes Thorndike.
First, it is important to have the right agent or broker working with you on your insurance who can walk you through these more nuanced provisions and explain why they may be worth the additional premium cost. It can make a big difference when something catastrophic happens.  It isn't just limited to the California fires as all homeowners nationwide should make sure they have this protection as well.
Bach agrees. She says, "Don't be pennywise and pound foolish. It's easy to say but people don't like to spend on insurance."
For Thorndike's clients, they can rest assured that their policies have strong loss of use provisions that has helped them in this crisis. But for those reviewing their policies, he says "My recommendation is to know your Loss of Use coverage limits BEFORE you suffer a loss and make sure you're comfortable with the coverage provided."
It can make a world of a difference when trying to recover from unbelievable destruction like the current fires burning through California.